Good evening everyone!
Just popping by with a quick outfit post. I (like the rest of the World) have gone crazy for tartan. I've always been a fan of tartan (sneak back to May 2012!), but now it's one of THE big trends for this season, it's even more accessible. Tartan skirts are a must for everyone this Autumn/Winter. Check out how I've worn mine below.
http://ajax.googleapis.com/ajax/libs/jquery/1.6.2/jquery.min.jshttp://lookbook.nu/look/widget/5431842.js?include=hype&size=medium&style=button&align=center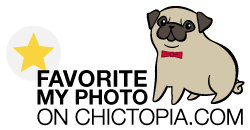 The tartan skirt for today's post (I have about 5!) is from Forever 21 and I've teamed it with a cable knit jumper from Primark, a black leather studded jacket and black buckled shoes from New Look. Tartan just makes me feel all British and warm inside.
I'll try my best to come back tomorrow, but until then, can I ask a wee favour? I have entered Oasap's Autumn Fashion Style Contest over on their Facebook page. I'd really appreciate some votes. All you need to do is click like here for my photo. Thanks in advance 🙂