I finally got round to wearing my Sailor dress that I bought from the first Judy's Market I visited in Leicester way back in March. I wore this to Judy's at Spitalfields a few weeks ago. This market happens every first Saturday of the month but won't be there in June as they're taking over Brighton for Vintage Nation. I was waiting until I dyed my hair bright red as I think it compliments the dress quite well and looks great paired with my red tights.
http://ajax.googleapis.com/ajax/libs/jquery/1.4.2/jquery.min.jshttp://lookbook.nu/look/widget/3499699.js?include=hype&size=medium&style=button&align=center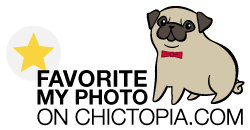 I even got papped by Judy's own photographer so look out for me on the blog and facebook page soon! Vintage fairs have become my new favourite thing. There's always so much variety and although vintage pieces can be quite expensive, you can find some bargains if you hunt enough.
If you can't afford to buy new clothes and have loads of stuff you don't want anymore, why not pop along to this clothes swapping event in London next month!
It's only £3 entry and you can bring all the clothes which you don't wear anymore and swap it for stuff you would wear whilst being entertained with some live music! You can find out more information on the Facebook page and why not join the event page and tell all your friends about it too!
If you're over on Chictopia, don't forget to vote for my Show us your sole contest entry!