Chictopia have a brand new contest called 'Show us your sole' where you show off your favourite pair of shoes. So here's my entry! You can vote by clicking the little dog picture underneath.
http://ajax.googleapis.com/ajax/libs/jquery/1.4.2/jquery.min.jshttp://lookbook.nu/look/widget/3424129.js?include=hype&size=medium&style=button&align=center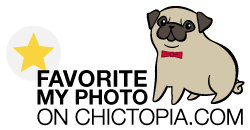 I wore this outfit for a night out with the boys which ended up a party back at ours. I bought the hat that day from a vintage market in Shoreditch. I can't usually pull off wearing hats because of my big sticky out ears but this hat tucks them away. The shoes I have picked to show off are my yellow brogues from Primark. They're such a bright and happy colour and so easy to wear. Not bad for £6! Thanks for any votes/comments/favourites!