The Original Tour Box Office
As the end of exam celebrations are dying down, I am finding more time to post looks onto my Lookbook and Chictopia accounts and to do some more blogging. Here's what I wore to The Other Art Fair last weekend.
http://ajax.googleapis.com/ajax/libs/jquery/1.4.2/jquery.min.jshttp://lookbook.nu/look/widget/3505093.js?include=hype&size=medium&style=button&align=center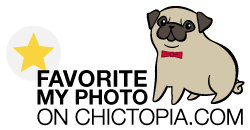 My first ever Romwe purchase finally arrived! This double breasted blouse is faultless in this seasons most popular colour, mint green. I love the big laced collar too. It also perfectly matches my green Faith shoes which I wore to my prom 6 years ago! After watching Tim Burton's Dark Shadows I decided to bring back the 70s in these High waisted flared jeans from Forever 21.
Don't forget to check out the Facebook event page for this exciting new Clothes Swapping event happening in London next month! If you can't make this one, then why not like the Facebook page to be told of more events in the future!